We Support a Cleaner, Greener Planet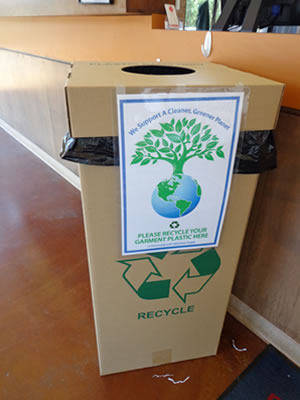 The Cleaning Co. is an active participant in the FabricClean Supply Poly Recycling Program. Every ton of garment film collected and recycled will help save the equivalent of:
17 trees
380 Gallons of oil
7000 Gallons of water
4100 Kilowatt Hours of Energy 89 Cubic feet of landfill space
We also recycle/reuse our hangers.
Ask your Customer Service representative how you can get involved in keeping our planet cleaner and greener!