About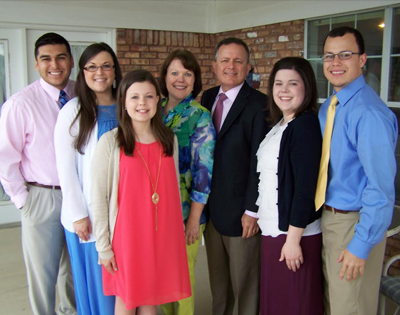 Darryl & Beverly Flynn Family
The Cleaning Co. began in 2003 by Patti Kinabrew Mehling with a vision to serve East Texas by providing the best quality dry cleaning with a high level of customer service.  While consulting with many of the best dry cleaners in the nation, Patti not only built a large production facility with state-of-the-art equipment, she trained personnel on the best procedures in the industry.  The Cleaning Co. expanded to six flourishing locations as well as a complimentary bi-weekly delivery and pickup service.

In 2009 Darryl Flynn joined the Cleaning Co. as the General Manager of the organization.  Darryl's previous experience of 27 years in corporate management greatly enhanced his role at The Cleaning Co.  He has upheld and reinforced the quality, customer service, and attention to detail that has been the foundation for The Cleaning Co. since inception.  In 2010, Darryl and his wife, Beverly, purchased the business.  He says, "It has been a very rewarding experience and I am pleased with our continued quality finished product and great service.  Our staff has done a phenomenal job in meeting our customers' many needs and requests.  It has been very much a family commitment as all four of our children have worked at The Cleaning Co. during their high school and/or college years." That commitment grew even further when Beverly left her job of fourteen years with Breckenridge Village of Tyler to work alongside Darryl in this family owned business.
Darryl and Beverly know that from the time customers drop off garments, each article is processed by The Cleaning Co. staff and "Handled with Care" as it progresses through our facility.
The Cleaning Co. supports these local organizations:
Breckenridge Village of Tyler
CASA for Kids
Children's Miracle Network
Cornerstone Assistance Network
Parental Care Ministries
PATH Coats for Kids